Backlit Signs and Custom Boxed Signs
Custom Boxed Backlit Signs
Ray Neon Signs has been manufacturing 100% custom sign boxes for decades. Our highly experienced workshop crew uses state-of-the-art materials and equipment in every component produced.
Like for all of our signs, we incorporate all electrical and electronic components to meet CSA standards. We pride ourselves in our quality craftsmanship and attention to detail throughout the entire sign-making process. From manufacturing to installation, safety is always our top priority.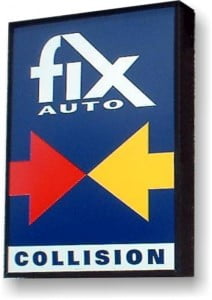 Backlit Signs
Give your sign extra definition and make it stand out from your competitors. Backlighting adds depth and visibility, making your sign more attractive and drawing the right kind of attention where it's needed.
Boxed Signs
Like a lot of our signs, custom illuminated box signs are perfect if you're looking for a sign that will last for years to come. We offer a large range of styles, colours, sizes, and finishes to best meet your needs. Using translucent polyester film, we print and laminate your signs so they are resistant to all of nature's elements. Whether you're looking for event graphics, retail displays, advertisements, or more, box signs can be tailored to your exact specifications.
If you have questions or want to request a quote, fill out our form today!
Note there is absolutely no obligation when contacting us; we can discuss your illuminated sign needs or answer any other questions you may have.