Plywood Signs Made from Specially Treated Wood
At Ray Neon Signs, our plywood signs are made from a specially treated sign board material that's ready to stand up to the rigors of Ottawa weather. Available in a variety of thicknesses, and with the option of single or double-siding, plywood is a great material for roadside signs and can be used in a number of settings.
Durable and Attractive
As with many of our signs, we can paint, digitally print, or apply a vinyl graphic to your plywood sign. Signs in Ottawa need to stand up and stand out – and a Ray Neon Signs plywood signs are a great option that is sure to grab the attention you're looking for.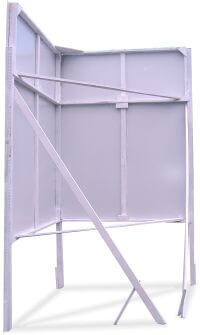 Request a quote today!
Please note that there is no obligation when contacting us. We are ready to answer all your questions and provide you with expert advice.