85-Foot Crane Truck Rental (26 Metres)
Crane Truck Rentals
Our sign company offers crane truck rentals, operated by our trained technicians. Crane trucks are perfect for your installation, removal, or maintenance needs in those hard-to-reach places. Our operators are highly trained and courteous, and approach each task with speed and precision.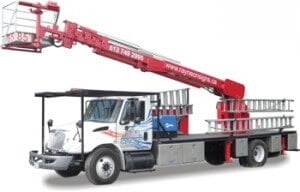 Full Service Within Your Reach
With an 85-foot reach, our crane truck rentals are ideal for the biggest jobs. For Ottawa signs, that reach comes in handy – high rises and other lofty locations are both safe and easy to access when you're using our crane truck and working with our operators.
Request a quote today!
Note that there is absolutely no obligation and our highly experienced team of representatives is happy to answer any of your crane truck questions.