Temporary and Custom Banner Signs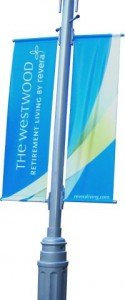 Banners are a simple solution if you're looking for temporary and 100% custom roadside signs. They are cost-effective and perfect for one-time use or annual events. Whether it's for indoor or outdoor use, Ray Neon Signs will quickly manufacture high-quality banners to your exact specifications.
Any Colour, Any Size
We can print your signs in virtually any colour and any size. Your options with us are not limited when it comes to custom signs! Choose from vertical or horizontal banners in a wide variety of sizes to guarantee your sign is seen from exactly where you need it.
Durability
Temporary doesn't need to mean your banners and roadside signs won't last or survive nature's elements. Our banners are printed on high-quality, waterproof vinyl that's sure to outlive your events.

Request a quote today!
Please note that there is no obligation. We are ready to answer your questions and provide you with expert advice.