The Elegance of Monument and Masonry Signs
In addition to freestanding double- and single-sided pylon signs, Ray Neon Signs is highly experienced in manufacturing monument signs. These signs are similar to pole-mounted pylon signs, but are generally smaller and provide better support as the entire bottom is mounted to the ground.

Versatility
These roadside signs are extremely versatile and work in harmony with many other sign components such as:

Channel letters
Changeable letters
Pin-mounted letters
Digitally-printed and vinyl graphics
Message centres
And so much more!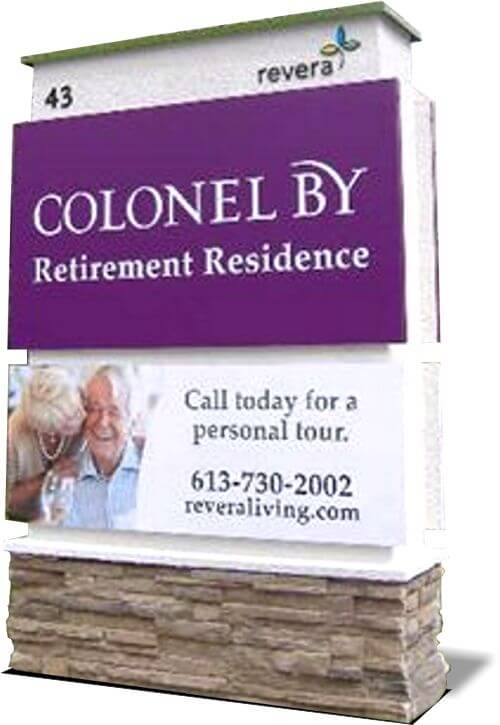 Custom monument signs are elegant, effective, and perfect for business or corporate signs. Our expert manufacturers use top-quality materials and tools to create custom monument signs of any shape, colour, or size that are guaranteed to look great and last a long time.
Request a quote today!
Note: there is absolutely no obligation when contacting us; we are happy to answer any of your questions and provide you with expert advice on all your signage needs.